Dit evenement is voorbij.
Expositie: Inner Landscape
5. november 2020

-

29. november 2020

Gratis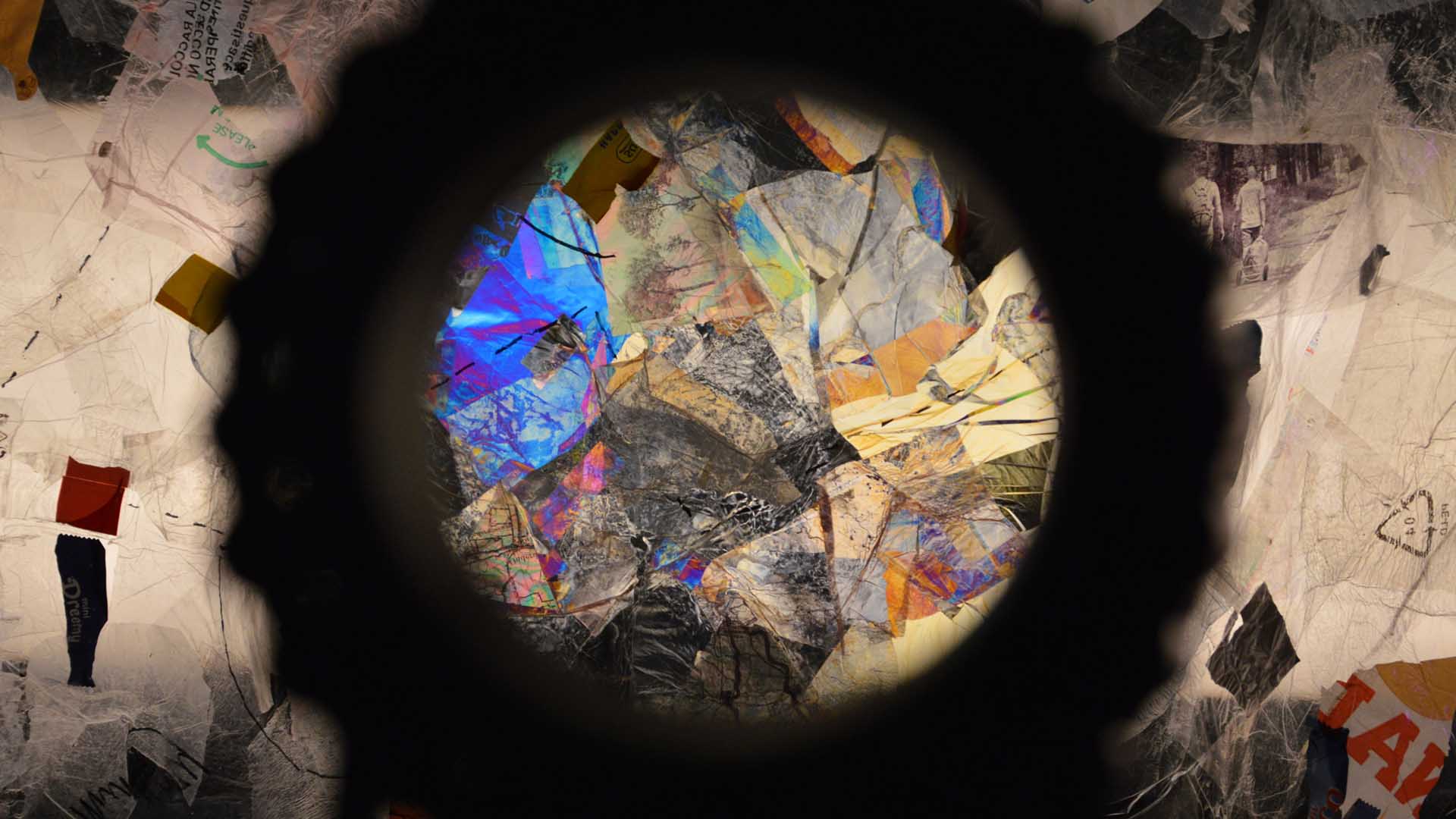 Five days of walking on the Pieterpad route that involved almost 100 people on a trash-picking expedition. A collective action through the landscape of the Groningen province which is a collage of stories, places and garbage. By selecting part of the 87 kg of the collected material, the artist creates a light installation that is a collection of fragments. A homage to the "Stille Krachten", the walkers who followed her on her pilgrimage. The plastics collected become the material used by the artist to interpret the journey's experience. Sedimented in the ground but never digested by the environment, the plastic also layers in this work constituting a new, unexpected landscape.
The public is invited to look through the three rotating objects placed in front of the installation; to touch them and turn them. The filters placed inside them reveal the imperfections of a material rippled by time. They transform folds and cracks into inlets, traces and paths that reminds of an Anthropogenic landscape. Inner landscape.