Open Exhibition
15. July 2021

-

30. September 2021
In vielen Gärten und an öffentlichen Orten zwischen Greetsiel und Groningen stehen ab sofort große Plakate mit Bildern von Künstlern aus dem Projekt "art for atmosphere".
Auf den folgenden Listen sind die Orte zu finden, an denen die Bilder in Deutschland und den Niederlanden ausgestellt sind.
In a lot of gardens and openly places between Greetsiel and Groningen you will now find large posters of pictures of artists from the project "art for atmosphere".
On the following listings you see the places, where the pictures can be found in Germany and the Netherlands.
In veel tuinen en op openbare plaatsen tussen Greetsiel en Groningen staan inmiddels grote affiches met afbeeldingen van kunstenaars uit het project "art for atmosphere".
De adressen waar de fotos in Duitsland en Nederland worden tentoongesteld vindt u op de volgende lijsten.
Deutschland / Germany / Duitsland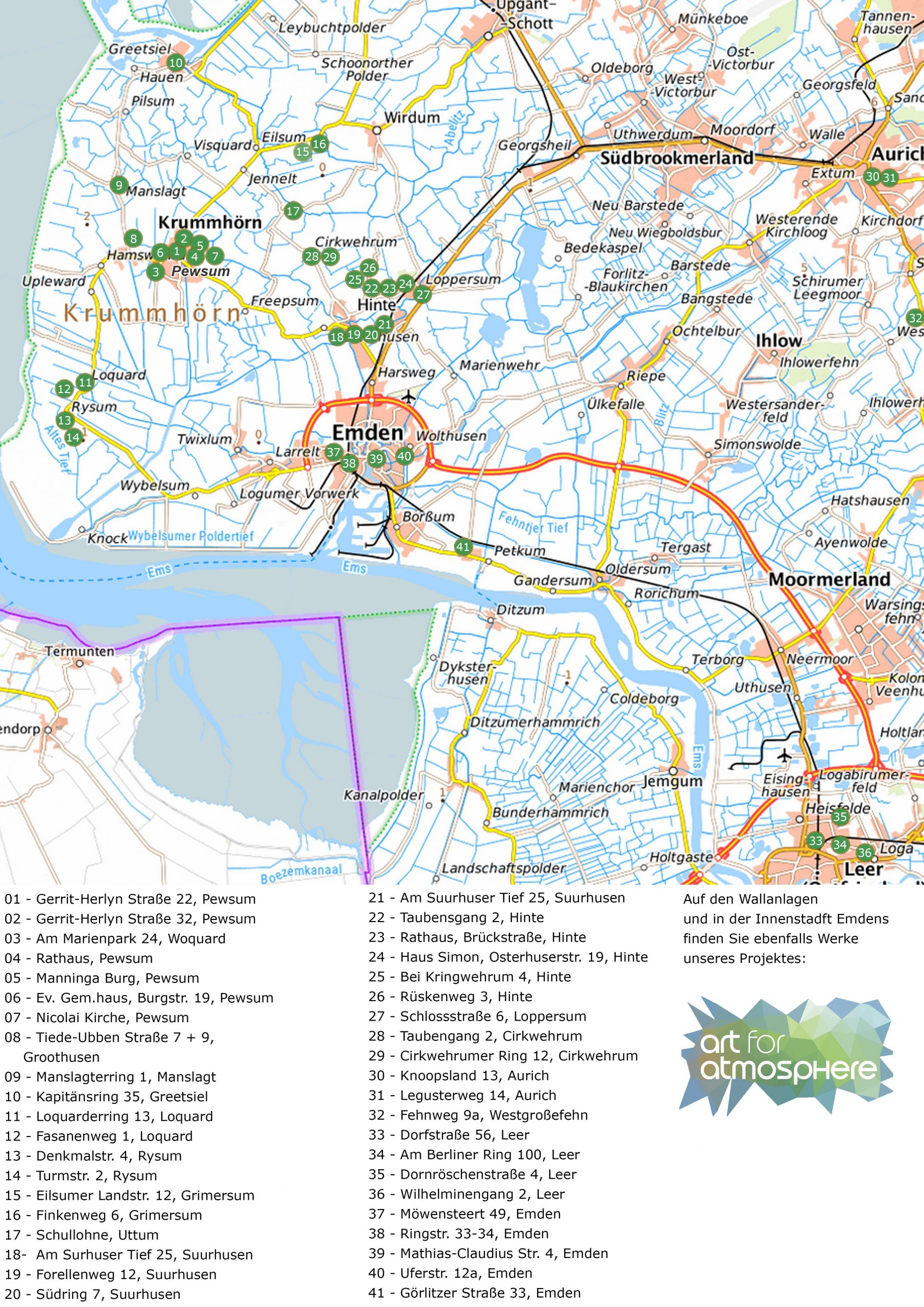 Niederlande / Netherlands / Nederland